Here are the top 5 door handle ranges right now at www.lemaar.com.au
Interior design and colour trends evolve constantly, and right now we're seeing white and brushed brass as the emerging and most popular colours, with stainless steel and black also very popular.
Door handle style
The most popular door handles right now are mostly modern designs with contemporary style. However, as you will see throughout this article, traditional styles are also trending.
1. Almeri, door handle range in white
The Almeri door is easily the most popular door handle style right now, taking out number 1 spot with the white finish, and number 2 spot with the new brushed brass finish.
The white Almeri with round lines, and flat fronted handle, is a modern door handle, with a contemporary style. Available as a complete solution, with matching front door and interior door handles, making your door hardware easy to choose and achieve the same look throughout. Also available is the white flat deadbolt, white door pull, and white door hardware accessories such as white hinges and white door stops.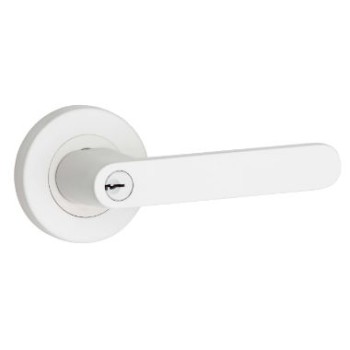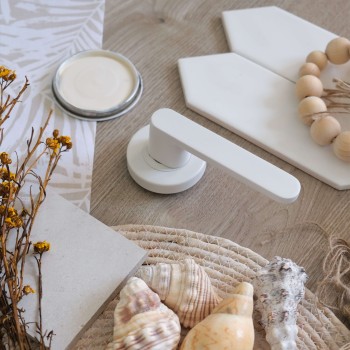 2. Almeri, door handle range in brushed brass
In stunning brushed brass, the Almeri door handle range includes a front door handle with matching deadbolt, and passage and privacy interior door handles.
3. Lena, door handle range, with marine grade 316 stainless steel front door handle
Marine grade 316 stainless steel is a must for homes near the sea. Corrosive salt air will degrade the typical nickel door handle. The Lena range has a satin finish, and is available as a complete solution with matching passage and privacy interior door handles.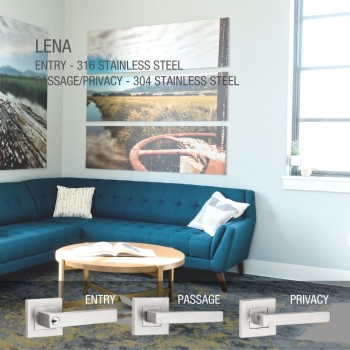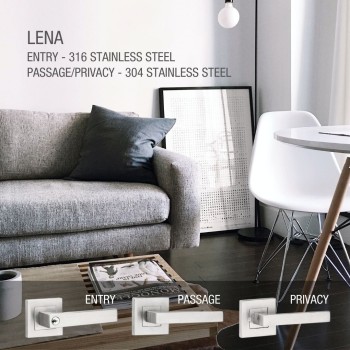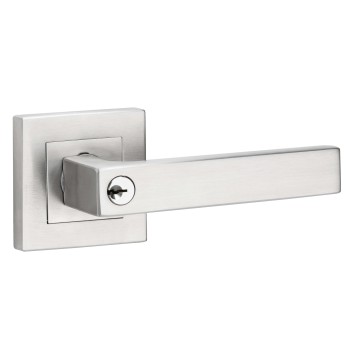 4. Entry Pro 3.0 front door handle
The new Entry Pro 3.0 range comes in at number 4. The black Entry Pro 3.0 is the most viewed in this range, with chrome and satin chrome also very popular.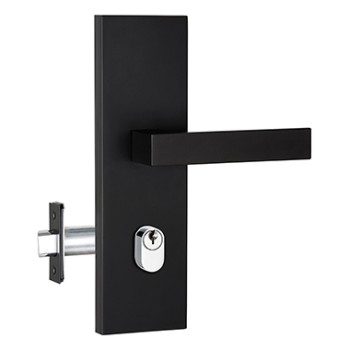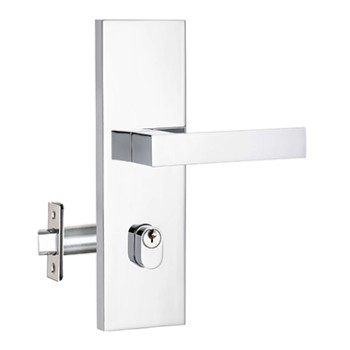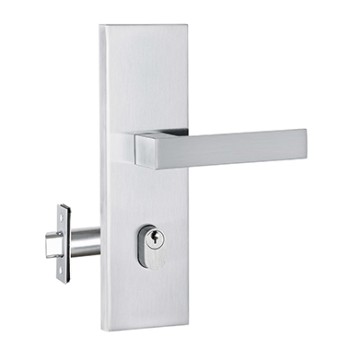 5. Silla door handle range, with marine grade 316 stainless steel entrance handle
Marine grade is once again in the top 5 with the Silla. Available in 316 marine grade for your front door, and 304 stainless steel privacy and passage handles, all with a satin finish.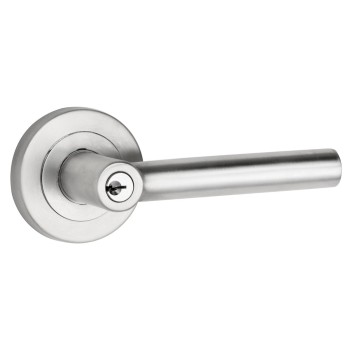 Browsing Lemaar's door hardware range
If you've chosen the style and colour of your homes' interior design theme, click this link to use our product filter to sort by style, type and colour.
Further information
If you're looking for more ideas and tips on choosing the right door handle for your home, check out the below door hardware articles.
Ten home styling themes and door handles to match
How to choose the right door handle
Our complete solution in door hardware makes it easy to choose the same finish or colour across other door hardware categories. You can use the product filter to sort by colour and type. Lemaar is an Australian owned door hardware group and we design all door handles in Australia to meet Australian trends and demand for straight forward installation, quality and trends. If you're a builder you can email your plans to tradequotations@lemaar.com.au or email a query to our Commercial Projects team.