The biggest door handle trend in 2019 and 2020 was not the actual design, but the colour of handles. Throughout homes and commercial properties across Europe, the States, and Australia, black finishes are dominating tapware, window frames, light fittings, interior feature pieces and door hardware.
Lemaar's range of black door hardware is broad, from entry such as the L3, deadbolts and door pulls, to passage and privacy handles. Our range of black door handles are manufactured to the highest quality. Rather than powder-coated colours, Lemaar black handles are finished with an electroplated black colour, providing a smoother and more durable finish.
What do black finishes do to the look of your home
Put simply, black provides the opportunity for high contrasts, bold trims and a minimalist look. And when positioned against white, black provides a contrast that makes other colours pop, providing an opportunity for interior design centrepieces such as a feature wall, artwork or furniture.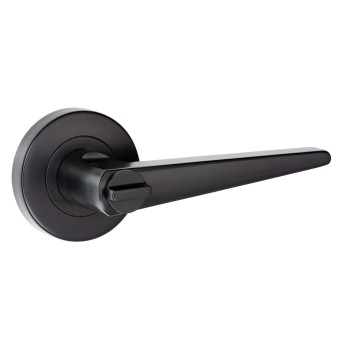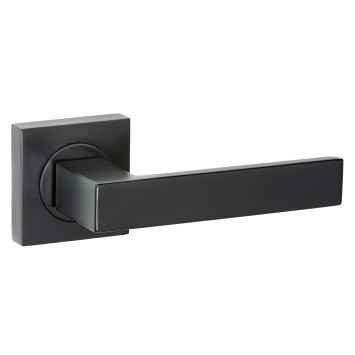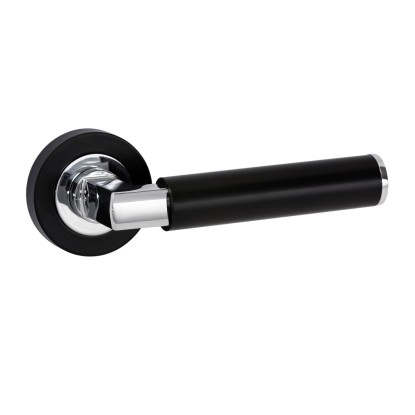 Tapware trends, driving black door handle finishes
It's important to note that occasionally, tapware drives trends across door hardware. For the past few years, all white kitchens have been the go, and now we're seeing two-toned kitchens emerging. This includes black, and of course black tapware. And when you have black tapware, you must have matching black door handles in the same square or round design of the rosette or the handle itself.
Maintenance
Maintenance is especially important for black door hardware to protect the unique finish from wear and tear and external elements and seaside locations. For maintenance instructions please visit the Maintenance page.
What next?
We expect black to be popular for years to come, good news if you're planning a classic or modern look with black elements and features. We are also seeing the emergence of white door handles and we expect this trend to increase into 2021.
Lemaar door hardware
Lemaar makes it easy to choose matching door hardware products so you achieve a complete solution right across your home or project. Our range includes the latest colours and finishes including white and brushed brass door handles, plus fire rated, 316 marine grade stainless steel and DDA compliant door hardware. We continually introduce new door handles, to meet the demand of what customers are looking for, to fit within their home interior design style. These styles need matching fittings such as door hardware, to match feature pieces and fixings such as tapware. This is why in 2022 we introduced new white, stainless steel and brushed brass door handles. Our aim is for door hardware to be easy, easy to choose with a complete solution with matching entry, passage and privacy handles, and door handles designed for easy installation and efficient installation for Builders. We stand by our products and offer a strong warranty, and we also recommend regular maintenance, please refer to our maintenance page on this site.

For inspiration, please check out our inspiration page where you can see moodboards, videos and images of our range in lifestyle images. You can use the product filter on the Products page to sort by door handle type and colour. Australian owned and designed, Lemaar offers artistry in door furniture. If you're a Builder you can connect with our Commercial Projects team or email your plans to tradequotations@lemaar.com.au