Here are five of our best and most popular front door handles.

Front door handles
Most renovators and those building a new home start their door hardware journey with the front door handle. This journey takes the following points into consideration
1. Style
2. Colour
3. Security
Style
Interior designers and home owners who have a planned approach to styling, start with an overall theme and style. This style can be eclectic, bohemian or contemporary, to name a few. If you're looking for some ideas and tips on home styling themes, click this link to see a great article that discusses door hardware and ten home home styling themes.
Colour
Choosing door hardware colours usually follows the overall colour choice to suit a particular home styling theme. Common door handle colours include chrome or chrome plate, satin chrome, black, and newer door handle colours like white and brushed brass.
Security
The functional aspect of door hardware is of course security. Lemaar door hardware for door entrances include an additional level of strength and security, with C4 6-pin cylinders, with the option of matching deadbolts for entrance handles. Our new Entry Pro 3 has great strength and security, whilst our new smart locks have a stainless steel mortice that provides additional strength to just a single entrance handle.
5 of our best front door handles
Here are five our our best front door handles. This group of 5 door handles include traditional front door locks, the new Entry Pro 3 and our new Rectangle smart lock.
1. Smart lock, Rectangle
The new Rectangle digital lock looks great, has a higher level of security with a stainless steel mortice lock, plus has multiple smart home functions to make life easy.
2. Gala, DDA front door handle, satin chrome
Stylish, stunning satin chrome that appeals to many home styling themes, and DDA compliant. This front door handle suits many styles and is a great fit for commercial projects where DDA compliance is necessary. For more information about Lemaar's range of DDA door handle range click this link.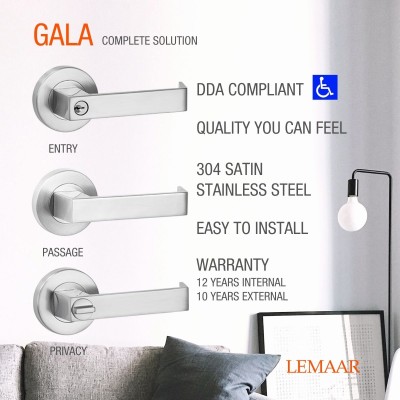 3. Entry Pro 3.0
Available in five fashionable colours. The Entry Pro 3.0 new to the Australian market, and offers a stunning, simple design that will make a statement at the entrance to your home. The Entry Pro 3.0 can be matched with various internal handles, to give the same colour and design right across your home.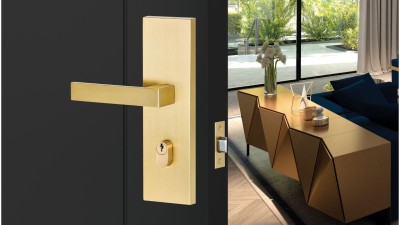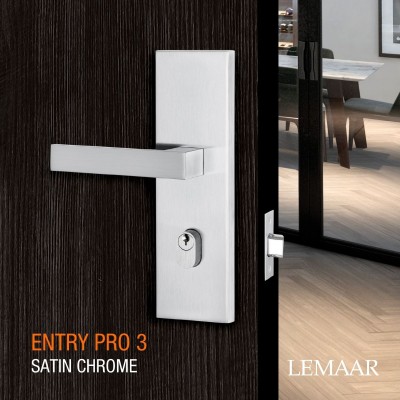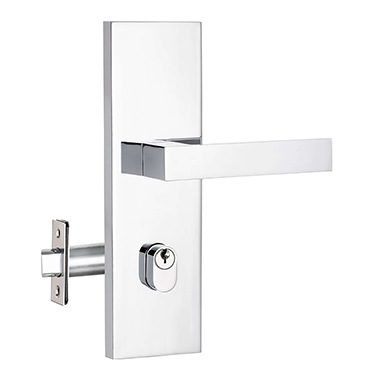 Entry Pro 3.0 - front door lock installation
Installing the new Entry Pro 3.0 is straightforward. With some confidence and a few tools, you can successfully achieve this DIY project, by referring to the installation sheet in the box or on the Entry Pro 3.0 product page, and by following the Entry Pro 3.0 installation video below.
4. Door pull
Door pulls offer a modern and minimalist look at the entrance to your home. Here are our most popular. Click this link to see our entire door pull range.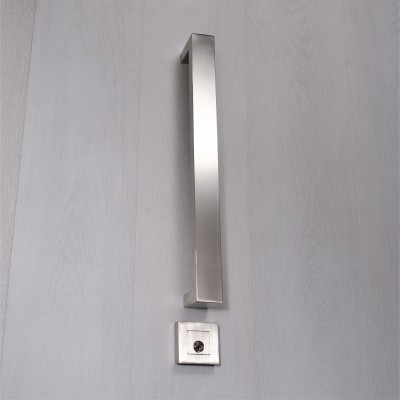 5. Almeri front door handle - entrance set
Available in white and brushed brass, the Almeri is a new door handle range for Lemaar. And was introduced to meet the demand for a stylish door handle, in white brushed brass.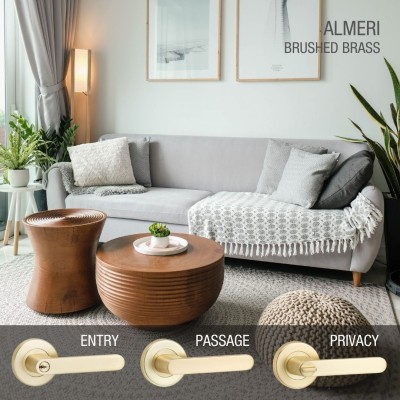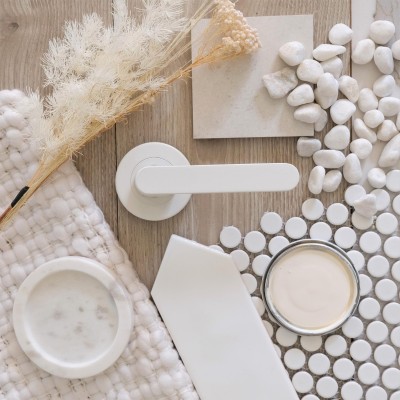 Choosing the right door hardware for your new home
If you're looking for more ideas and tips on choosing the right door hardware styles and security options for your renovation project or new home build, check out these article links.
How to choose the right door handle
Ten home styles and door handles to suit
Lemaar door hardware
Lemaar makes it easy to choose matching door hardware products so you achieve a complete solution right across your home or project. Our range includes the latest colours and finishes including white and brushed brass door handles, plus fire rated, 316 marine grade stainless steel and DDA compliant door hardware. Use the product filter on the Products page to sort by door handle type and colour. Australian-owned and designed, Lemaar offers artistry in door furniture. If you're a Builder you can connect with our Commercial Projects team or email your plans to tradequotations@lemaar.com.au