Smart Door Lock
Based on the recent review by Grand View Research, Inc., the global smart lock market valued at USD 1.64 billion in 2021 is foreseen to register a CAGR of 19.5% from 2022 to 2030. The emergence of the Internet of Things (IoT) and smart home, plus the growing awareness of consumers about the advantages and benefits of smart locks all contributed to the.
Lemaar sets the standard for a stylish digital lock for smart homes. We provide a range of smart locks that include everything you need to keep your home safe and secure. Lemaar's Radius Smart Lock and Rectangle Smart Lock are the perfect matches for any smart home, combining modern style with a smooth, unobtrusive design. Both are easy to install and let you conveniently control who can access your home. Offering super strength and security, our smart lock range will keep your home secure.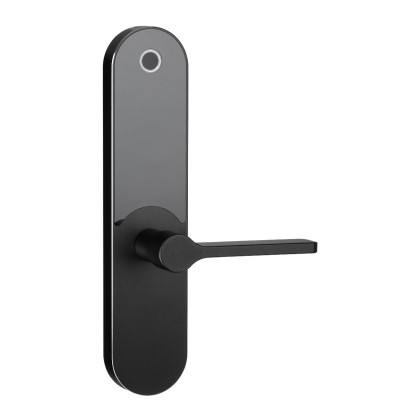 Radius Smart Lock Entry - Black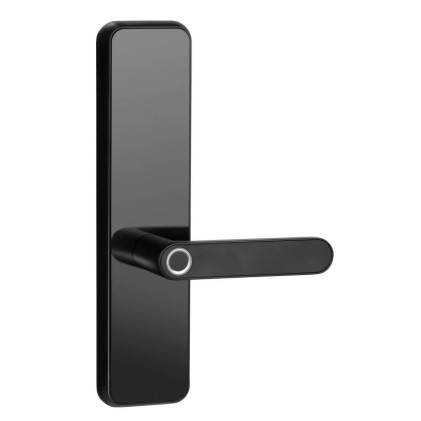 Fingerprint entry

The easiest way to enter your home, with no need for keys or to remember a pin code. Each person in your family can set their own fingerprint on the Lemaar Rectangle and Radius smart locks.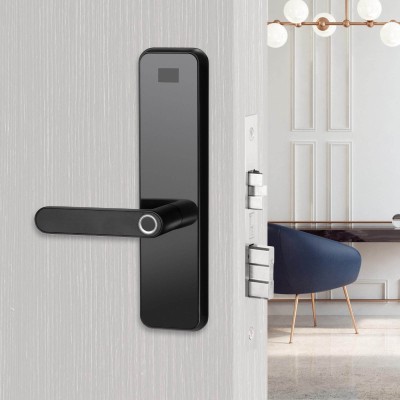 Keyless convenience

No one has to worry about carrying around cumbersome keys anymore. All you'll need to do is just remember a 6-digit code, which is much easier than carrying a bulky set of keys or fiddling with a lock.
Grid Connect compatible

Lemaar smart locks are compatible with the Grid Connect smart home automation system, built to optimise your everyday living. Simply download the free Grid Connect app on your iOS or Android device and use your home Wi-Fi or mobile internet connection to control, customise and automate your product. It takes only minutes to set up using your 2.4 GHz Wi-Fi network, and there's a wide range of products available that allow you to customise your system any way you like. Use the app to create the perfect light for every moment of the day, set your product to operate on your ideal schedule, and enjoy peace of mind while you're away.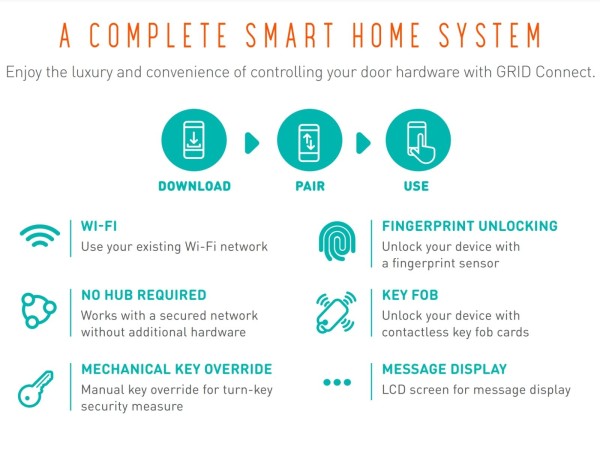 Tough and durable

Our locks are made of high-quality material that is both long-lasting and durable. The stainless steel mortice provides another level of strength.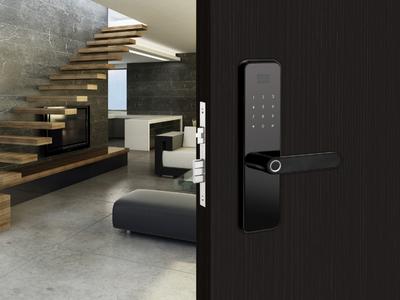 Easy installation

Lemaar smart locks have been designed for straightforward installation. You can be up and running in minutes without needing professional help or expensive tools. We have created an installation video to guide you through the steps of installing our smart locks in new doors, plus a video for retrofitting your new smart lock and replacing an existing lock.
Lemaar complete solution

All Lemaar products are designed to work together meaning it comes with matching door handles too. This means you can have matching colours and styles throughout your home, giving it a complete and coordinated look.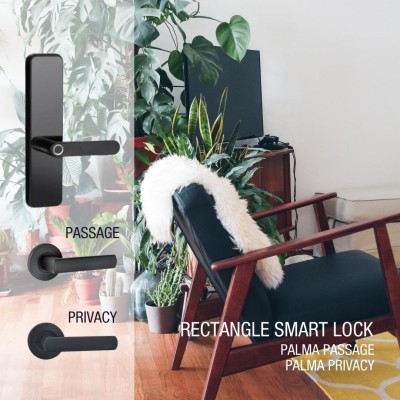 Rectangle smart lock with matching Palma internal door handles
Security you can count on

Lemaar is an Australian brand trusted by Tradies, builders and DIYers and known for a quality you can feel. Our range of door handles offers a choice of classic and on-trend styles and colours and are available in a complete solution, so you can achieve a matching across your home or project.