Demonstrating Lemaar's Artistry in Door Furniture, the new Rectangle smart lock by Lemaar has been designed in Australia to meet the demand for a stylish electronic lock for smart homes. This stunning design will make a big statement at the entrance of your home. Designed for straight forward installation, and for superior strength achieved with a stainless steel mortice, this electronic lock is a smart choice for smart homes.
Smart unlocking functions
Fingerprint unlocking, with the conveniently located fingerprint sensor on handle
Pin code entry via illuminated keypad
Remote unlocking via App
FOB key to open, 2 FOB keys
Mechanical key override, 2 keys
Features
Message display
Illuminated keypad
Wi-Fi connectivity
Premium mortice lock, stainless steel for superior strength
Matching interior door handles, giving you a complete solution
Complete solution - matching internal door handles
The Rectangle smart lock can be matched with internal handles to give you a matching colour and style right across your home.
Matching internal door handles include the Metz door handle range, and Palma door handle range.
Smart lock brochure
To see the Smart Lock range brochure, click this link or the brochure thumbnail below.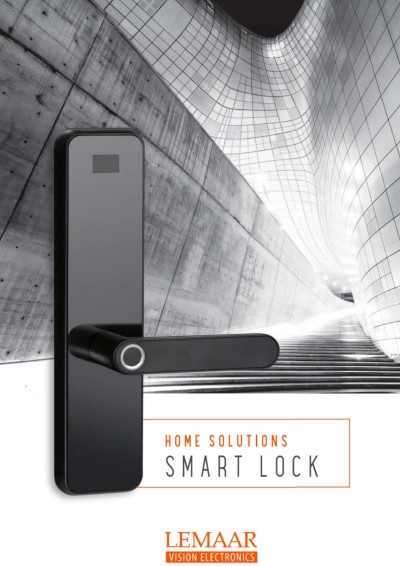 Click image or this link to see Smart Lock brochure
Builders and commercial projects
If you're a Builder or in the trade and would like to connect with Lemaar's Commercial Projects Division. Please reach out to our customer service team on 03 9580 1630 or email your plans to our Projects team at tradequotations@lemaar.com.au