Marine grade door handles
If you're building a new home near the coast, or replacing rusted door handles that have been corroded by sea mist, check out these two options.
Marine grade door handle - Silla, satin stainless steel
The Silla marine grade front door handle is a modern and straight forward design. Manufactured with 316 marine grade stainless steel, the Silla will suit many home styles, plus you can be sure will stand the test of time and the salt air.
Marine grade door handle - Lena, satin stainless steel
The Lena marine grade door handle, with square backplate and square handle, is a great option for modern homes near the coast. You can trust the durable marine grade finish from corroding in seaside locations. The Lena is available as a complete solution, with matching interior door handles.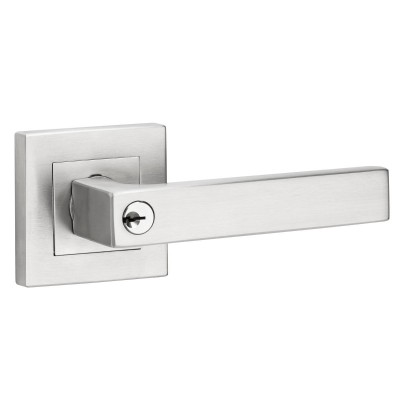 For more information on marine grade door handles, click these article links below
Marine grade door handles for coastal locations
Marine grade 316 stainless steel door handles
Need to replace rusted door handles?
Door hardware by Lemaar
Lemaar offers a complete solution in door hardware for residential and commercial applications. If you're in the trade and would like to connect with our Commercial Projects team please email your query or plans to tradequotations@lemaar.com.au. Our range includes the latest colours and finishes including white and brushed brass door handles, plus fire rated, 316 marine grade stainless steel and DDA compliant door hardware. Lemaar is Australian owned and we design all door handles in Australia to meet the local trends and demand for quality and for easy installation.