When it comes to door hardware that you can count on, Lemaar offers quality and fashionable designs and finishes. From satisfied homeowners to seasoned tradies, Lemaar has earned its customers' trust by consistently providing quality products and services. Offering a range of classic and on-trend styles and finish, Lemaar door handles are designed right here in Australia, making installation a breeze and ensuring a seamless, coordinated look for every corner of your home or project.
Interior Design with Gun Metal Grey: Elevating Every Detail of Your Home
The introduction of Gun Metal Grey from Lemaar opens up a world of design possibilities for Australian homeowners, DIY enthusiasts, and tradies. This versatile and sophisticated finish effortlessly integrates into various design styles, allowing you to transform your living spaces into stunning showcases of contemporary elegance. From painting accent walls to incorporating feature furniture and stylish fixings, Gun Metal Grey adds a touch of refinement that elevates every aspect of your interior design.
Paint Palette: Revamp your interiors with Gun Metal Grey accent walls, creating a modern and chic backdrop that complements various color schemes and design themes.
Feature Furniture: Introduce contemporary elegance with Gun Metal Grey feature furniture pieces, adding a touch of luxury to your living spaces.
Stylish Fixings: Elevate the overall aesthetic with Gun Metal Grey light fixtures and stylish fixings that catch the eye and add a touch of sophistication.
Kitchen Brilliance: In the heart of your home, the kitchen, Gun Metal Grey appliances and tapware take center stage, offering both enduring style and practical functionality.
Cohesive Ensemble: Achieve a harmonious and refined atmosphere throughout your home with Lemaar's Gun Metal Grey door handles and hardware, ensuring every detail complements each other flawlessly.
Gun Metal Grey is a unique, versatile shade that can be used to create a range of looks, from classic and refined to modern and edgy. The subtle hue is ideal for creating a space that is both timeless and contemporary, with the ultimate goal of providing a beautiful, comfortable, and inviting atmosphere.
Gun Metal Gray: Embrace Sophistication
Prepare to be captivated by the extraordinary allure of Lemaar's latest innovation: Gun Metal Gray door handles and hardware. This exquisite finish effortlessly infuses sophistication into every doorway it graces, breathing life into your home with its subtle yet luxurious charm.
Why Gun Metal Gray has wide appeal
Style Made Simple: Gun Metal Gray's unmatched versatility effortlessly complements a variety of interior design styles, making it a perfect match for many Australian homes.
Elegance: Experience the understated luxury of Gun Metal Gray. This finish will transform your doors into stylish focal points, adding elegance to your living spaces.
Built to Endure: Engineered for durability with well-constructed internal mechanisms, Lemaar's Gun Metal Gray finish boasts exceptional durability for years to come.
Easy Chic: The durable finish of Gun Metal Gray boasts low maintenance, leaving you with more time to enjoy the exquisite aesthetics. You can easily maintain the finish with a damp cloth.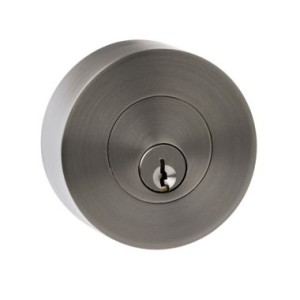 Round Flat Double Cylinder Deadbolt - Gun Metal Grey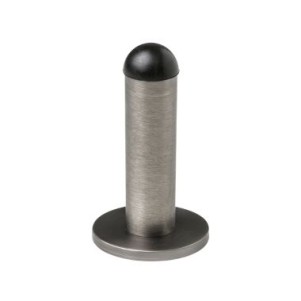 75mm Round Pole Wall Mount Deadbolt - Gun Metal Grey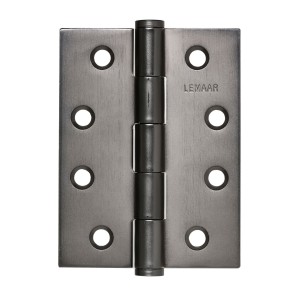 100 X 75 X 2.5MM Fixed Pin Flat Tip Hinge - Gun Metal Grey
Advantages and Benefits of Lemaar's Gun Metal Gray Finish:
Elevated Elegance: Elevate your home's style with the timeless beauty of Gun Metal Gray, creating a lasting impression that speaks volumes about your refined taste.
Enduring Quality: Invest in door hardware that stands the test of time, with Lemaar's Gun Metal Gray collection offering unwavering durability and long-lasting allure.
Secure and Stylish: Beyond its captivating appearance, Lemaar's Gun Metal Gray entrance set and deadbolts add an extra layer of security, providing peace of mind for you and your loved ones.
DIY-Friendly: Enjoy a hassle-free installation experience, as Lemaar's Gun Metal Gray handles and hardware are designed with the DIYers and tradies in mind.
Adding Value: Redefine the value of your property with the elegance of Lemaar's Gun Metal Gray collection.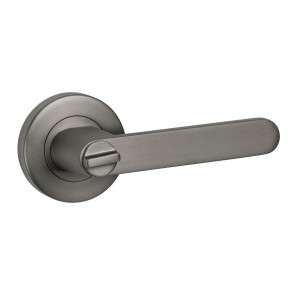 Almeri Privacy Set - Gun Metal Grey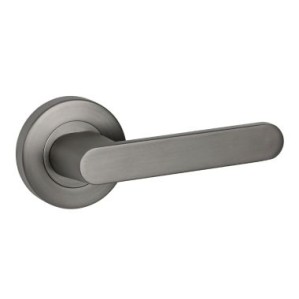 Almeri Dummy Lever - Gun Metal Grey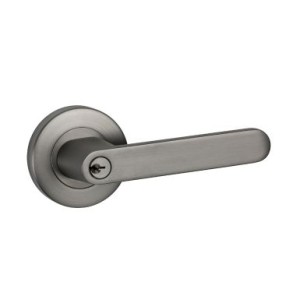 Almeri Entrance Set - Gun Metal Grey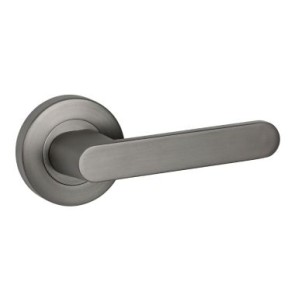 Almeri Passage - Gun Metal Grey
Unlock your home's true potential with Lemaar's Gun Metal Gray door handle and door hardware finish. This finish offers a unique blend of modernity and timelessness, making it easy to keep up with the latest trends while still maintaining a classic aesthetic. Redefine elegance, elevate style, and embark on a journey of enduring quality that echoes Australian innovation. With its classic and timeless design, the Gun Metal Gray collection elevates any home and adds a modern touch.
***
Are you looking for a door handle or door hardware? Click the search icon, it's that magnifying glass on the top right-hand side of the website and type in the keywords that interest you. You will then be presented with choices of products that match your search criteria.