Door hardware is one of the most important elements in home styling, and its impact can be seen everywhere from modern and contemporary homes to an all-white themed renovation. Door knobs, handles, locks, hinges, and other door hardware come in a range of finishes to suit the aesthetic of any kind of home. From white, black, chrome, brushed brass, and stainless steel hardware finishes, there is a perfect door hardware solution for any Australian home or renovation project.
As for the different types of finishes available today, the options are quite wide in terms of the choices available: white, black, chrome, brushed brass and stainless steel are just some of the most popular ones. As a result, homeowners have a lot of options when it comes to complementing the overall colour scheme of their interiors to suit their tastes.
Door Hardware Finishes and Home Interior Styling
In Australia, white interiors have remained one of the most popular interior trends due to their timeless appeal, versatility, and ability to work across different types of rooms. This is regardless of their style. With the addition of a door hardware range in white or brushed brass finishes, your space will have just the right amount of contrast while still maintaining that seamless look throughout.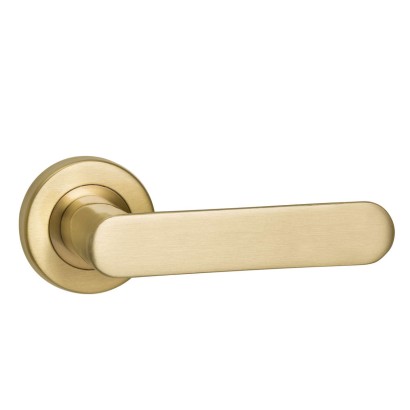 Belize Passage Set - Brushed Brass
Modern interior design trends also favour more minimalistic approaches which means that door handles without plates or those with minimal ornamentation fit the bill perfectly. Popular modern options include sleek black or chrome finishes as well as stainless steel or brass details for added texture. If they are chosen well, these pieces can serve as a stylish accent in the overall style of your home.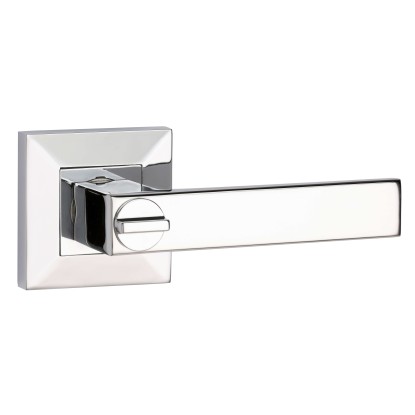 Calida Privacy Set - Chrome Plate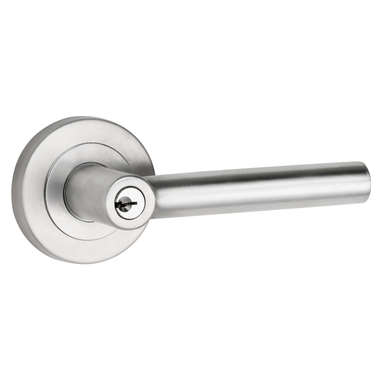 Silla Entrance Set - Marine Grade 316 Satin Stainless Steel


Quality Door Hardware
One of the main benefits of high-quality door hardware is that it stands the test of time and offers superior protection against weathering or wear from everyday use. Door handles made from robust materials such as stainless steel, 16 marine grade stainless steel, or nickel are particularly suitable for Australian homes as they are strong and durable metals, with 316-grade stainless steel the only choice for homes near the sea.

Security
Quality door locks are essential for keeping your home secure and safe – they should not only be strong enough to withstand forced entry attempts but should also have features such as deadbolts and intelligent locking systems for extra security.

Choosing the Right Door Handle
Finally, it pays off to take note of the technical specifications listed on each product before making your purchase decision – items like size, depth, and spacing between screws should all be taken into account when choosing your door hardware range so that everything fits appropriately once installed.
Overall, there are lots of options out there when it comes to selecting the right door hardware range for your new home or renovation project – whether you want something sleek and contemporary or classic and timeless - researching different styles will help you pick out the best solution for your own specific needs.