Gone are the days when people used to think that black is a dark and depressing color. People are now aware that black is stylish and provides a 'grounding' effect that is essential for every interior. Black enhances any color and shape and brings out the best in any design and style.
If you want to add a luxurious feel to your space without spending a lot, adding black accents is the key to achieving it.

Here are some tips on how to use black to make your home look expensive.
Black Furniture
A little bit of black in every room is enough. A black bedside or coffee table, black picture frames, black-themed painting, or even as simple as a black pillow can do the trick. Also, keep in mind that repetition is always a good idea in creating little touches across a room to achieve a unified look.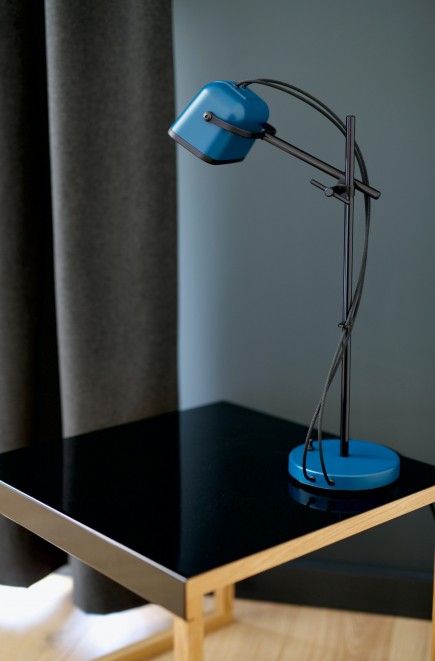 Black table, Unsplash @swabdesign_official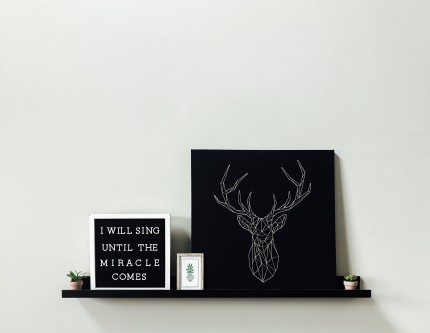 Wall art, Unsplash @Andre Gorham II
White Room with Black Accent
White is timeless, and when used against black, the space will definitely have a glamorous lift. Adding a touch of black, for example; on your white door using a black door handle will impact the overall feel of your room. What's good about this is it doesn't take the limelight from your white theme, but it rather improves its aesthetics.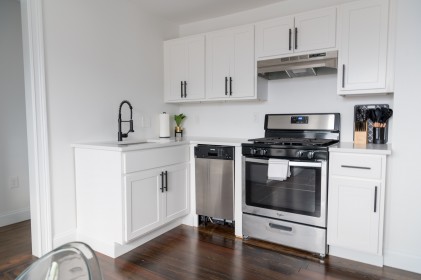 Kitchen Interior Design, Unsplash@Andrea Davis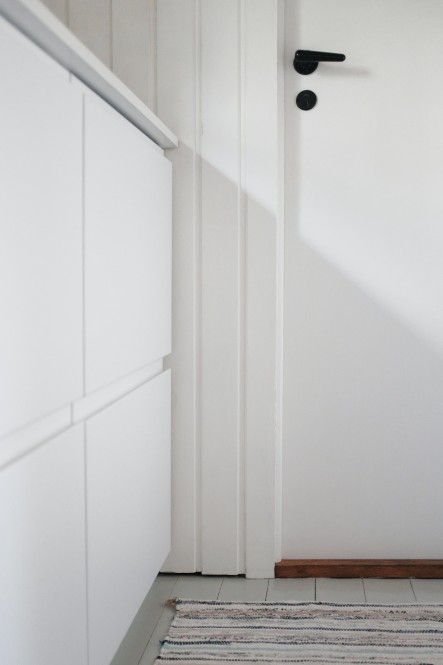 White door, Unsplash@Lasse Møller
Black door hardware to consider
Check out a sample of our black door hardware range.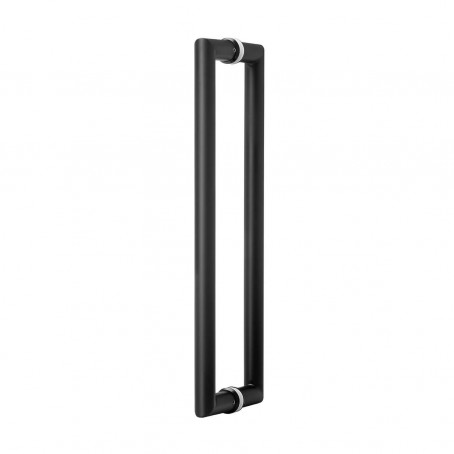 Round 600mm x 32mm Back To Back Door Pull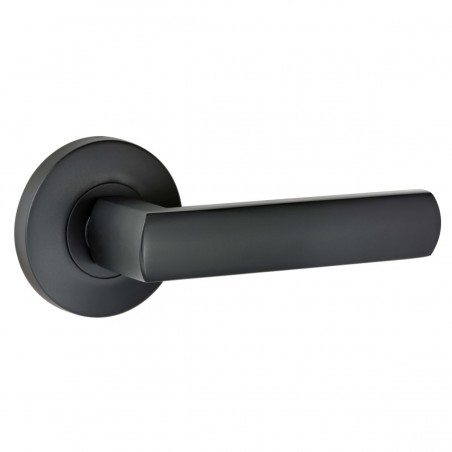 Round Flat Double Cylinder Deadbolt
Contemporary Black Crittall Frames
To give a sense of space to an open-concept floor plan, Crittall windows and door frames are usually added. Black is a color that can create a wonderful contrast in a room, making certain features pop.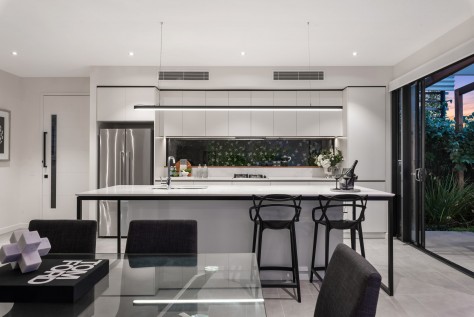 Black Crittall Frames, Unsplash@Steven Ungermann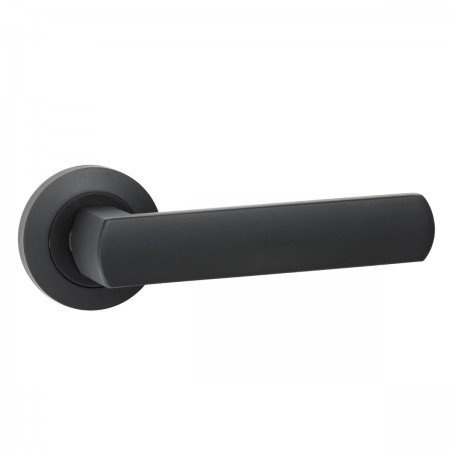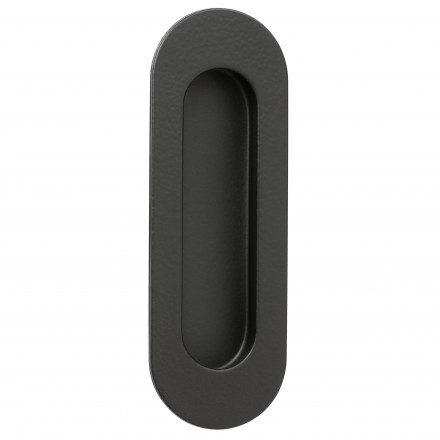 120 x 40mm Radius Oval Flush Pull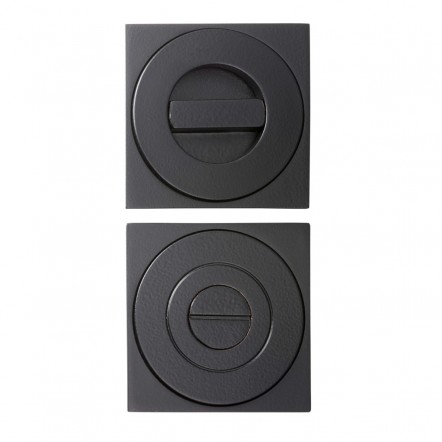 65mm Square Sliding Privacy Set Incl Bolt

From Tapware, Tiles, to a Statement Bath
In the bathroom, black and monochromatic are great options. Tiles, mosaics and geometric patterns can be used to update walls and floors. Black tapware, basin, door handle, vanity or statement bath are a reliable way to create a timeless look with a bag of glamor in your bathroom.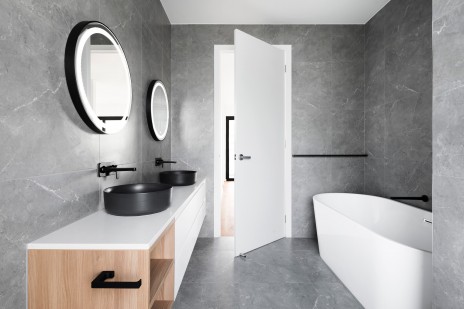 Bathroom interior, Unsplash@R ARCHITECTURE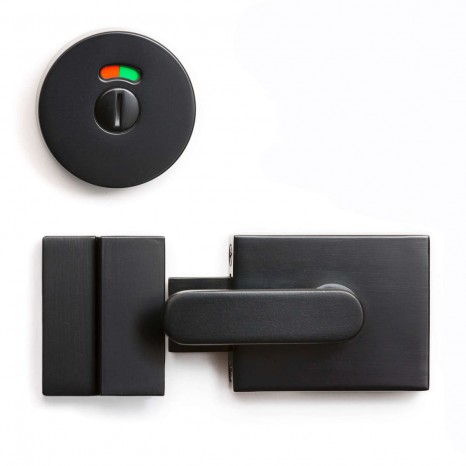 Black accents can be applied using the 60-30-10 rule. When used strategically, this can add interest to the space and enhance architectural details, thus elevating your interior design to a whole new level.
Quality: electroplated black door handles
Lemaar black door hardware is made from quality materials, with an electroplated finish which is more durable than a powder coated finish. Also, all our products come with an installation template and are backed up by a market-leading warranty.

Lemaar has a wide range of black door hardware that will surely fit your renovation project.
Use black wisely and you'll successfully pull off a sophisticated and glamorous feel in your home without overspending.
Articles: Black Door Handles
For more information regarding our range of black door handles, and styling ideas and tips, click on the article links below. Or, click this link to see all Lemaar's articles to help you choose the right door handle.
https://www.lemaar.com.au/articles/a-comprehensive-guide-to-black-door-handles/
https://lemaar.com.au/articles/interior-design-themes-choosing-door-handles-to-match-black-window-frames-and-black-tapware/
https://lemaar.com.au/articles/black-front-door-handles/
Inspiration
if you need any inspiration to help you visualise door hardware, click this link