Brushed brass door handles
Brass features across new homes and renovations in 2022 is a popular choice. Brass kitchen benches and range hoods are popular, and to match these stunning and often rustic features, brass fittings are then considered.
Also in 2022, brass lighting features have been seen emerging as a mainstream interior design colour. Brass tapware, and to finish off, brass door handles.

Introduction of brushed brass door handles to the Lemaar range
In 2020, the Lemaar projects team identified brass an emerging trend. So, they developed the Belize brushed brass door handle. The Belize is a stunning and modern door handle design, and the brushed brass finish appeals to homes with brass fixtures.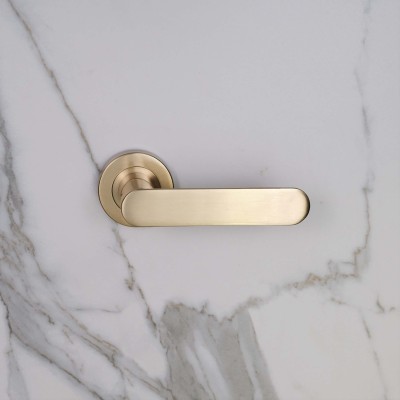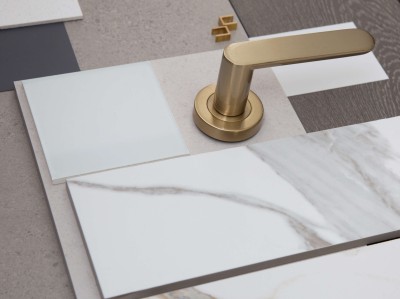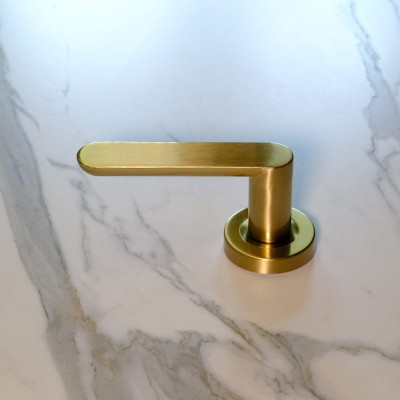 Brushed brass door handle, Almeri
The Almeri was introduced to offer a modern design, flat face, and unique oval shaped cylinder and round rosette. This modern design with brushed brass durable coating, delivers a unique and stylish example door hardware.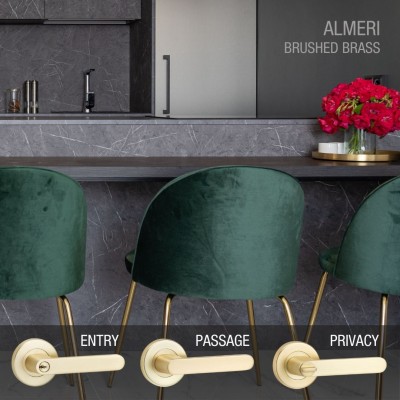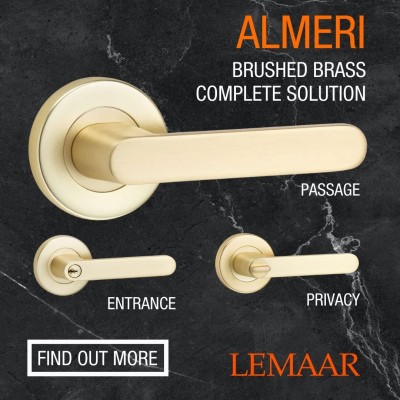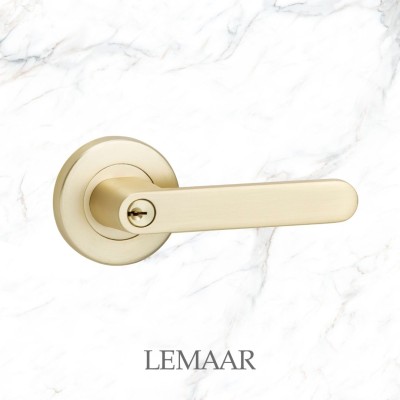 Brushed brass finish for a stylish new front door handle
The new Entry Pro 3.0 offers a minimalist and simple design. The black, satin chrome and chrome Entry Pro 3.0 is available now, click this link to see this range. And the brushed brass Entry Pro 3.0 will be available in August for Australian renovators and new home builders.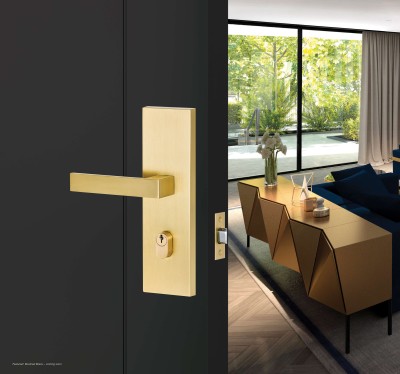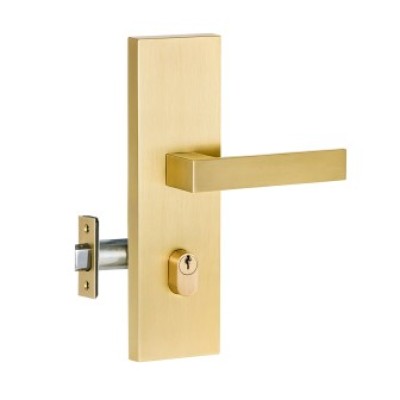 Brushed brass deadbolt
The flat round deadbolt in brushed brass was introduced to offer a matching door hardware solution for the Belize and Almeri door handle range.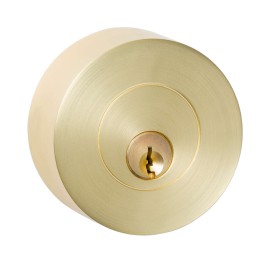 To see the entire brushed brass range
Click this link to see the brushed brass range from Lemaar
More ideas and information
If you're looking for more ideas on brushed brass door handles, or matching door hardware with your interior design colours and designs, check out this great article link.
Brushed brass door handle article
Ten home styling themes and door handles to match
Lemaar makes it easy to choose matching door hardware products so you achieve a complete solution right across your home or project. Use the product filter on the Products page to sort by door handle type and colour. Australian owned and designed, Lemaar offers artistry in door furniture. If you're a Builder you can connect with our Commercial Projects team or email your plans to tradequotations@lemaar.com.au