Quicklinks - click links below
Black entrance / front door handle range
Black door handles for new homes and renovations
When choosing fittings for new homes and renovations, door hardware is one of the last choices. Overall colours and themes are decided, either from packages offered by home builders, or with an interior designer, or chosen by you the owner or by you, the renovator or DIyer.
If black has been chosen as a feature colour, black tapware is the next choice. Then door hardware is considered to match black tapware. Our range of black door handles include variations in design with a combination of round or square rosettes. Handle designs include minimalist narrow handles, handles with square lines and door handles with round flat faces.
Minimalist - black door handles
The Orba range of entry, passage and privacy door handles is one of our most popular designs. Minimalism was a the centre of this style, when designed by Lemaar's team in Melbourne. The thin, narrow handle, with straight lines and rounded edges, and round backplate, provide a great choice for those looking for simple and modern styling.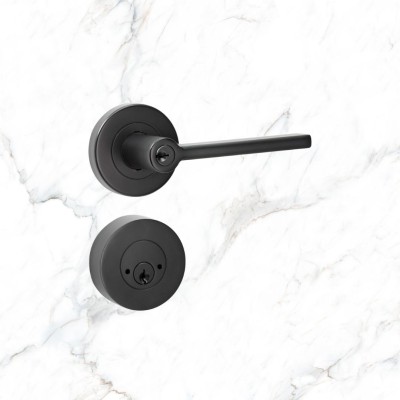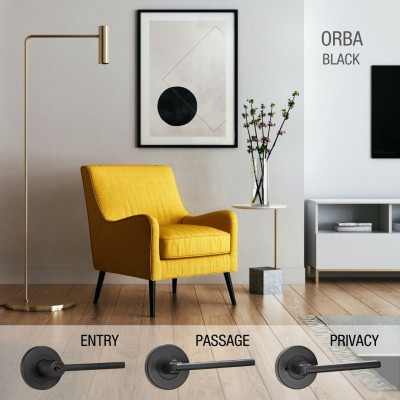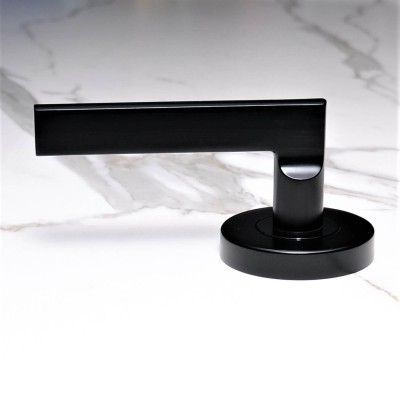 Traditional - black door handles
For traditional home styles, here are a few to consider. The new Entry Pro 3.0 in black will suit many homes styles, including traditional themes. Simplicity, square lines, square backplate, the Entry Pro 3 had wide appeal.
The Calida is one of most popular designs, available in chrome plate and satin chrome, the Calida in black offers square straight lines that also has wide appeal. The contour on the backplate provides a traditional feature.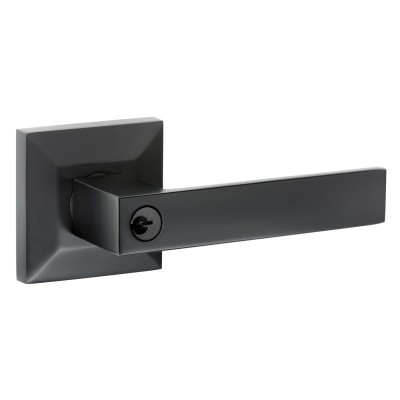 Scandinavian - black door handles to suit
Scandi is a combo of function and style with a non-fuss approach. The Lorca is a great choice for Scandinavian themes.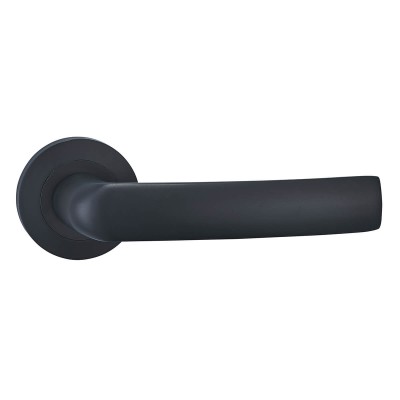 Industrial - black door handles
Black is almost always a feature with industrial interior themes. Black door pulls and industrial styled handles like the Gala and Javea below should be considered.
The Gala will suit an industrial interior design. DDA compliant, so also a choice for commercial projects.

The Javea in black is also worth considering.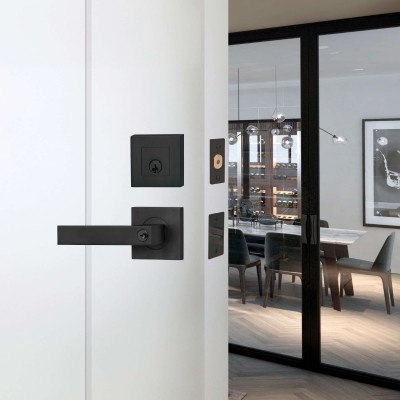 Contemporary - black door handles
There are a few door handles in Lemaar's range that were designed in Australia and introduced to meet the demand for stylish and contemporary door hardware.
The Metz has a flat faced handle, with round edges and offers something a little different and modern.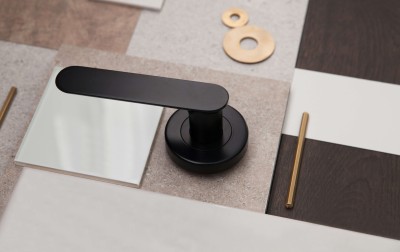 The Palma passage and privacy door handles, can be matched with the Rectangle Smart Lock, giving you a complete solution of matching handles, with the convenience of smart home technology.
For more help and information about choosing and installing door handles, refer to the below links
Our complete solution in door hardware makes it easy to choose the same finish or colour across other door hardware categories. You can use the product filter to sort by colour and type. Lemaar is an Australian owned door hardware group and we design all door handles in Australia to meet Australian trends and demand for straight forward installation, quality and trends. If you're a builder you can email your plans to tradequotations@lemaar.com.au or email a query to our Commercial Projects team.