Matching door hardware - digital lock with traditional interior door handles
Smart homes are trending in 2022. In fact, if you're doing a major renovation, or a new build, you will have many 'smart home' options to consider, right across your home. From lighting, heating and cooling, plus security.
Stunning new smart lock, additional strength with a stainless steel mortice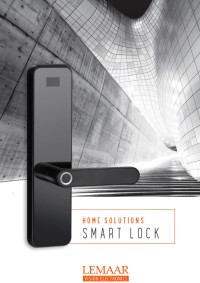 Click image to download brochure
Lemaar's new smart lock range all provide an additional layer of security, with a stainless steel mortice. The stunning Rectangle smart lock, is available in black, with a flat fronted handle, with rounded ends.
Matching the Rectangle front door electronic lock with interior handles
Lemaar has been offering a 'complete solution' for years, with matching front door and interior door handles. And the new smart lock range is no different.
Complete solution
One option, is to match the Rectangle smart lock with the Palma passage and privacy door handle. With a similar door handle style, and in black, the Palma alongside the Rectangle digital lock, gives you the same look throughout.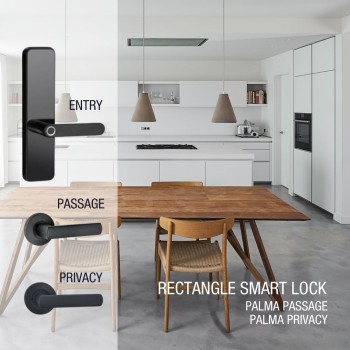 More information
For more information on Lemaar's range of smart locks, click this link. And to see the Palma range in black click this link.