Lemaar is Australian owned and we design our door handle range in Australia to meet the demands in styles, and trends, and for ease of installation to accommodate Australian's love of DIY. Lemaar also makes it easy to choose door handles by offering a complete solution of matching door handles from the front door to passage and lockable privacy door handles for bathrooms. To help you achieve a matching look throughout your home, each product page at on this website has a button labelled 'click to see matching range' which shows you the matching products with different functions.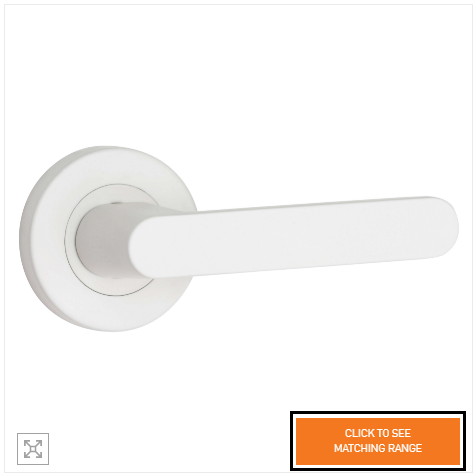 Lemaar offers a great range of square or round front door handles in colours such as black, chrome plate, satin stainless steel and satin chrome.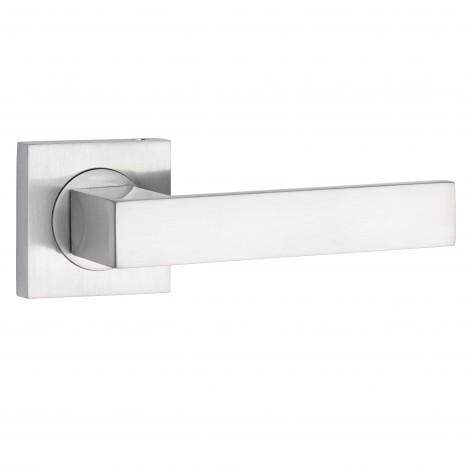 Cadalso - Satin Stainless Steel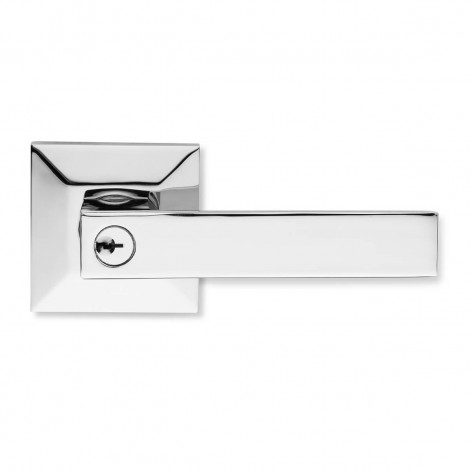 Calida - Chrome Plate
To view this range click this link where you can sort by colour and design.
Door hardware, by Lemaar
Lemaar makes it easy to choose matching door hardware products so you achieve a complete solution right across your home or project. Our range includes the latest colours and finishes including white and brushed brass door handles, plus fire rated, 316 marine grade stainless steel and DDA compliant door hardware. We continually introduce new door handles, to meet the demand of what customers are looking for, to fit within their home interior design style. These styles need matching fittings such as door hardware, to match feature pieces and fixings such as tapware. This is why in 2022 we introduced new white, stainless steel and brushed brass door handles. Our aim is for door hardware to be easy, easy to choose with a complete solution with matching entry, passage and privacy handles, and door handles designed for easy installation and efficient installation for Builders. We stand by our products and offer a strong warranty, and we also recommend regular maintenance, please refer to our maintenance page on this site. For inspiration, please check out our inspiration page where you can see moodboards, videos and images of our range in lifestyle images. You can use the product filter on the Products page to sort by door handle type and colour. Australian owned and designed, Lemaar offers artistry in door furniture. If you're a Builder you can connect with our Commercial Projects team or email your plans to tradequotations@lemaar.com.au