Now you can achieve a complete solution in white door harware
"All white" themes are emerging in 2021. And now, Lemaar's range of white door hardware allows you to achieve a complete solution throughout your home.
Complete solution in white door hardware
Our white Almeri door hardware range, now includes interior door handles, front door handle, door pull, hinges, flush pull and door stop, all in white.
Lemaar door hardware is designed in Australia and for Australian's love of DIY, therefore easy to install yourself.
The white Almeri range is beautifully designed, with a minimalist approach. The flat door handle, with curved rear, and round rosette, makes a stunning design to suit modern homes.
White door handle - interior door handle
The Almeri passage set door handle is part of the white Almeri complete solution with matching entrance and privacy handles.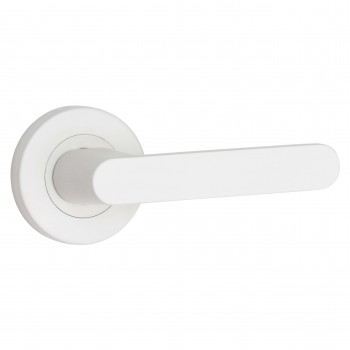 To see the white Almeri product page with more details, click here
White entrance set - front door
The stunning white Almeri front door handle with lock with make a stunning first impression to your home. Part of the Almeri white complete solution.
To provide even more security at your front door, you can pair this entrance set handle with the matching white Almeri deadbolt, giving you a complete solution. Read below to see this deadbolt.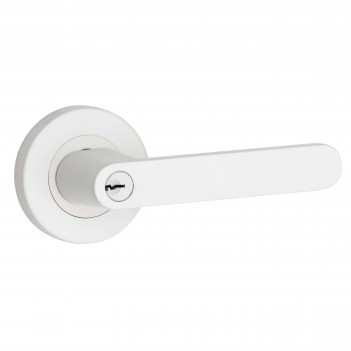 To find out more about the Almeri white entrance set, click here
White deadbolt - Almeri
This deadbolt has been included in this range to compliment the Almeri front door handle. The modern design of this deadbolt, with the round shape and flat face, will provide extra assurance for you, and additional security to your home. Matched with the Almeri security set, this complete solution in white can be extended throughout your home.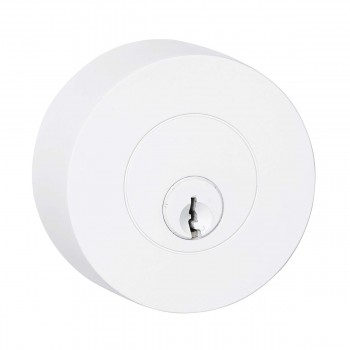 White door pull
This solid 316 stainless steel white door pull provides another option to consider for your new house build or renovation project. The durable white finish will compliment other white fixings across your home, giving you a complete solution.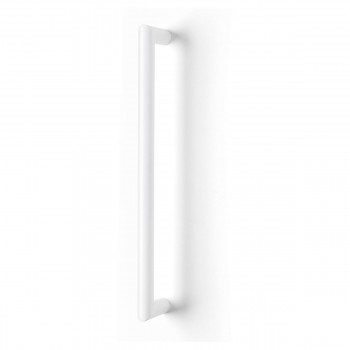 White hinges
A small, however important door hardware accessory. This white hinge rounds off the Lemaar white complete solution.
To see all the white door hardware range, you can go to the product page and use the filter to sort by colour, or by clicking this link.