A well-thought and carefully selected door design and color can go a long way in improving the overall appeal of your home. This coming 2023, which is a few months from now, there are emerging door designs that offer architectural style, function plus a statement.


Here are 5 door trends to look out for:


Full-Height Doors
One of the major trends coming is high doors with a box length of over 2 meters. Aside from looking stylish and ultra-modern, they help to raise the ceiling visually. In addition, they can improve natural illumination allowing light to pass through and act as another window.
Match with Door Pulls
Full-height doors work well with door pulls and entrance sets. Door pulls are available in black, satin stainless steel and white. Lemaar's range of door pulls can be matched with interior door handles with the same finish and design.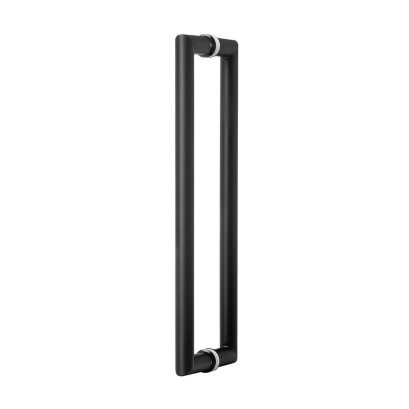 Round 450mm x 25mm Back To Back Door Pull - Black
Lemaar entrance sets are available in modern and classic styles, in satin, white, black, brushed brass and chrome plate finish.


Wide Doors
Another door trend is wide doors. It is usually seen in larger homes. This helps create an unforgettable statement in contemporary and modern homes.
Match with Pull handles
Lemaar has a wide range of Pull handles to suit your pivot door requirements. If used as an Entrance door, it's best to install a security deadbolt as well.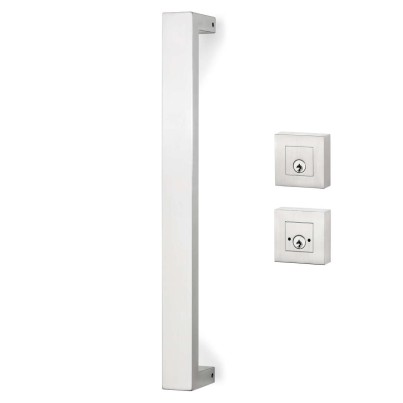 Rectangle 450mm x 40mm Door Pull Combination Set - Satin Stainless Steel
Sliding Doors
Sliding doors have been in trend for years because they help save space, especially in small spaces. But this 2023, they are getting better with full-glass sliding doors. Instead of the traditional walls, the glass sliding door can act as a partition to different areas in your house.
Match with Flush Pulls and Flush Bolt
Lemaar flush pull and flush bolt range are the perfect accompanying door hardware for sliding doors. With stylish finishes, these can add a significant visual impact to your sliding door, and to any space.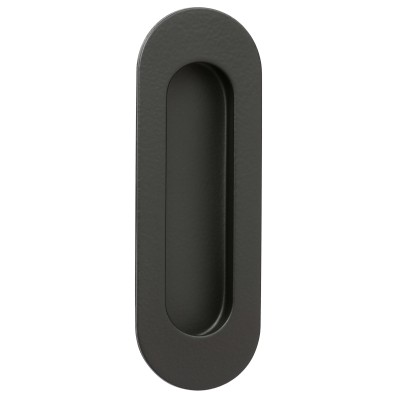 120 x 40mm Radius Oval Flush Pull - Black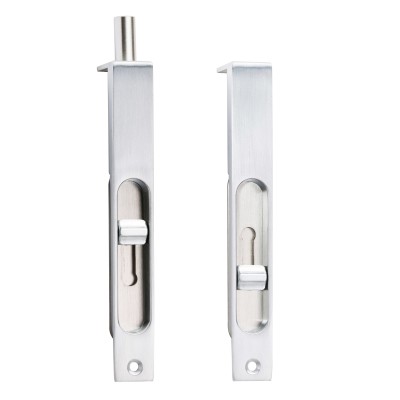 150mm Flush Bolt - Chrome Plate
Other door hardware
53mm Square Turn Button Escutcheon
65mm Square Sliding Privacy Set Incl Bolt


Pivot Doors
Pivot doors are very stylish and chic, and another option for saving space and introducing flexibility in a small area inside your home. What makes this swinging door a standout are its clean lines, smooth movement and modern style.
Match with Dummy Lever Set
Lemaar Dummy Lever Sets are available in different finishes and it functions as a pull and does not turn. It suits pivot doors if used as an interior doors. However, if your pivot door functions as an entrance door, a door pull handle, with security deadbolts and entrance sets can be used.
Double Doors
Commonly known as French Doors, these are composed of a pair of single doors, that open away from each other. Oversized double doors offer double impact and can be useful in implying greater exposure to light when opened and maximising the illusion of spaciousness in any room.
Match with Door Knob
If you want an option to lock your Double doors, installing a Door Knob is a good choice. Moreover, Lemaar's dummy lever, passage set, privacy set and Entry Pro 3.0 will also fit double entry doors.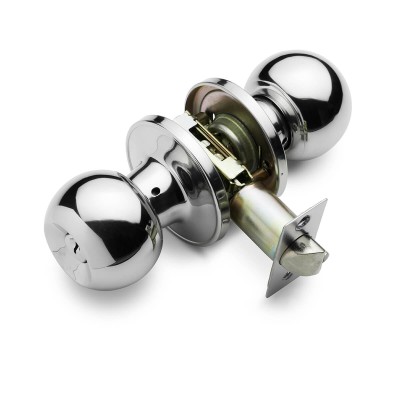 Neon Entrance Set - Polished Stainless Steel
Each door design has its unique style and advantage, thus can bring a different atmosphere to your home. Remember that whatever design you choose to have as your interior or exterior door, pair it with equally stylish and functional door handles and hardware to complete it.
Feel the difference
Lemaar offers high-quality door handles that are carefully designed in Australia, and manufactured with quality materials such as nickel and solid stainless steel.