Brushed brass has become a very popular feature to bathrooms, kitchens, and other home hardware recently. Brushed Brass displays a fine sanded pattern and has been treated to give it a matt finish and look, as compared with polished brass finishes.
Homeowners go with Brushed Brass for an easy and affordable way to stay on-trend. What makes this an ideal choice is that it is durable and attracts fewer fingerprints than other finishes, making its modern and elegant look easy to maintain.

Lemaar's latest collection, the Almeri Brushed Brass will uplift the look and feel of your home. It is available in Entrance, Passage, Privacy, Dummy Lever and Round Flat Double Cylinder Deadbolt so you can get the same Brushed Brass design and finish across your home.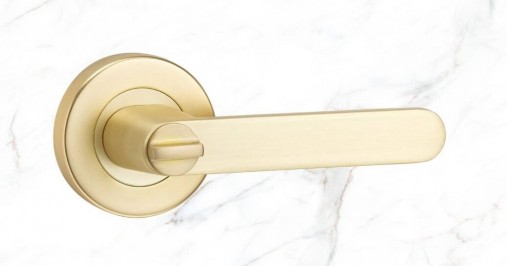 The security of your home begins with the front door handle. The Almeri Entrance Set is designed and tested to be durable, stylish, and needs very little maintenance. For added security and peace of mind, you can pair the Almeri Brushed Brass Entrance Set with matching Brushed Brass Deadbolt.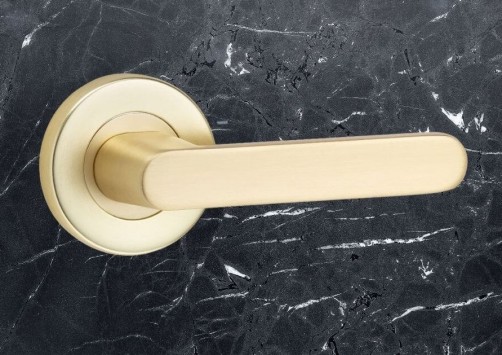 A passage set is installed in doors that don't require locking (non-locking doors). It is ideal for hallways, closets, cabinets, and rooms where privacy is not required.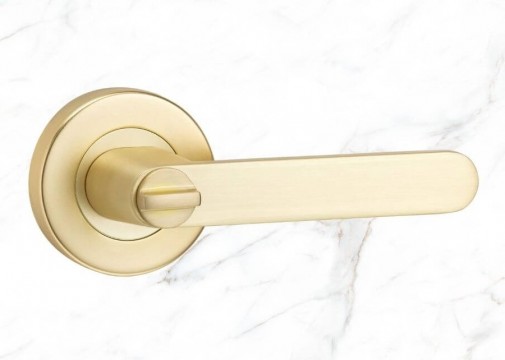 A privacy lever is required for use on bedroom or bathroom doors where a locking function is needed. The Almeri Privacy Set has a turn button on the inside door lever to lock or unlock the door.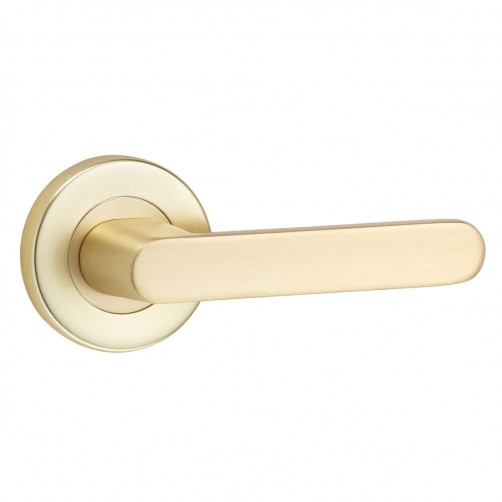 Dummy levers are usually used as decorative door pulls to dress up inactive doors, and to fit with your home's theme and match other door handles. It is a fixed knob used to close and open a door and doesn't have a traditional latch, and installing is straightforward.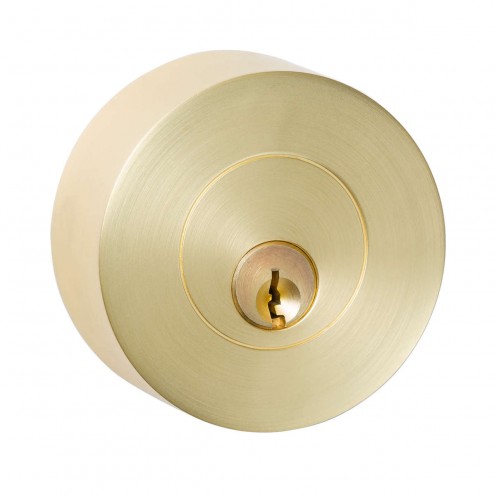 Round Flat Double Cylinder Deadbolt
A double cylinder deadbolt requires a key to open from both the inside and outside making it difficult to pick or unlock. The Lemaar Round Flat Double Cylinder Deadbolt is designed to offer a higher level of security for front doors and extra reassurance.



Brushed Brass door handle range - the same look from Entry, Passage to Privacy
The Lemaar Almeri Brushed Brass door hardware range complements a wide range of colors and other finishes, making a great choice if you're doing a quick makeover around your home, renovation or a new build. Not only that, Brushed Brass finishes are classic, and will be on-trend for years to come. Lemaar's range of Brushed Brass Door Handles has a quality that you can feel, and durability that can stand the test of time.
Further reading regarding Brushed Brass door handles
Brushed Brass door hardware trend
https://www.lemaar.com.au/articles/brushed-brass-trend/
Brushed Brass door handles and interior styling to suit
https://www.lemaar.com.au/articles/brushed-brass-door-handles-and-interior-styling-to-suit/
Ten home styling themes and door handles to suit
https://www.lemaar.com.au/articles/decor-styles-and-door-handles/
Need more help?
If you can't find the answers or solutions here, then feel free to call our customer service team on 03) 9580 1630, or via email at customerservice@lemaar.com.au